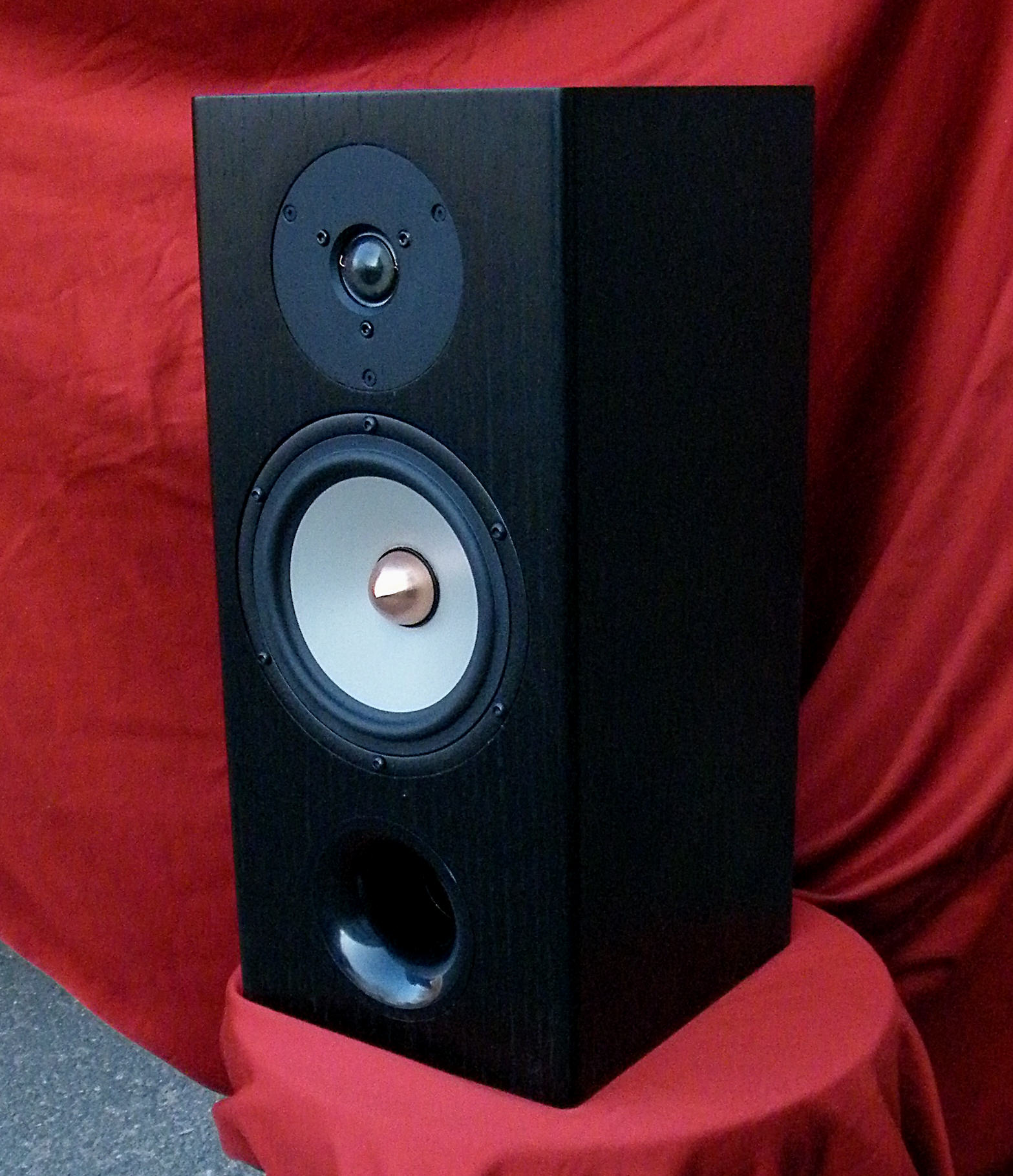 The 1.7 Excel Monitor is a"cost is no object" ultra low coloration, zero distortion, high resolution loudspeaker system. Its design emulates our 7.1 Excel Tower and  employs the same state of  the art drive units, cabinet materials and crossover components. Extreme linear response, with less than 1.5 db variation, and low distortion makes it ideal for critical listening. The Dyna™silk dome tweeter has it's own back enclosure for low resonance and coloration.  Patented 7" Seas™  Excel  woofer has a cast magnesium cone with pure copper pole piece and diffusor. In addition, an elevated spyder and internal  shorting rings provide extremely low distortion while focusing a high degree of magnetic gap energy. This provides the "acceleration "needed for a true, life like musical experience.






Specifications
System Design


  2 way monitor grade bookshelf  flare vented - 3rd order
Woofer



     7" cast frame, magnesium cone - 1.5" voice coil and 30 oz magnet.
Tweeter



    1 " silk
Frequency Response      37hz (-3db)  – 20 kh z

Distortion



  < .2 % typical (2nd-5th harmonic) from 100 Hz - 8 kHz
Crossover



Minimum phase at 1.8 khz - 18 db/oct with transmission zero topology
Power Min/Max

     30W / 300W max
Impedance



8 ohms
Sensitivity



87 db at  1 W  1 M.
Dimensions


      8.5" w x 9" d (sans grille) x 18.5" h
Finishes Available

  Oak, Cherry, Satin Black
Shipping Weight

     25 lbs ea.