6.2  Reed Tower is a dual 7 " floor standing system that uses a  newly developed mid-bass driver, employing reed  cone materials, for added stiffness and damping .  At their price point, they're an excellent value and set new performance levels with regard to resolution, image depth, and  tonality. 

Proprietary interior coatings, extensive bracing and a compound , two part,  front panel diminish cabinet colorations and room  refelections.   Sound emanates out, to the listening position, to provide a wide sound stage and enhanced listening experience.
They can be used for high end Stereo or Home Theater.

                    New!    

6.2 Reed  Floor Standing Tower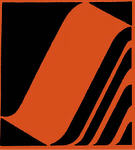 Specifications
System Design



    3 Way Floor System with 3rd order venting.
Woofer/Midrange



7"  Seas™ Reed
Woofer/ Bass




    7" Coated Kevlar/Paper
Tweeter




      1" Vifa™ring dome with advanced suspension.
Frequency Response


40 hz – 20 khz
Crossover




     Proprietary 3 pole minimum phase. 150hz, 1.7 khz
Sensitivity/Power



88 db @ 1 w-1m. 350 w rms max.
Dimensions/Wt.



  34" h x 8" w x 9.5 /6.5" d
Available Real Wood Finishes     Maple, Oak, Cherry

Source Loudspeaker Technologies, 701 Nutmeg Road N. South Windsor CT. 06074. (860) 528 2892,