The 1.5 WC is a true reference quality monitor system. It uses highly advanced drive units that include a new  1"  dome tweeter and 5" cast, Quiet Cone™ wool /carbon woofer. Its enclosure features rigid MDF construction with ¾" thick front panel  A minimum phase, pure polypropylene, crossover optimizes integration of the woofer and tweeter providing frequency response with less than 2 db variation.  Sonic attributes include excellent tonality, pinpoint imaging and wide sound staging.





    Specifications
Woofer                                 5" Wool Carbon with cast frame

Tweeter                               1 " Neodym textile dome

Crossover                          2.5khz minimum phase

Loading                               Sealed

Freq. Response  -          55hz – 20 khz

Sensitivity


   87 db. at 1 w 1 meter
Power Min-Max

  20- 150 rms.
Impedance


  6 ohms
Size



         6.25" w x 9.8"h x 5" d
Finishes


        Maple, Oak, Cherry, Custom Colors
Source Technologies 701 Nutmeg Road N.South Windsor, Conn. 06074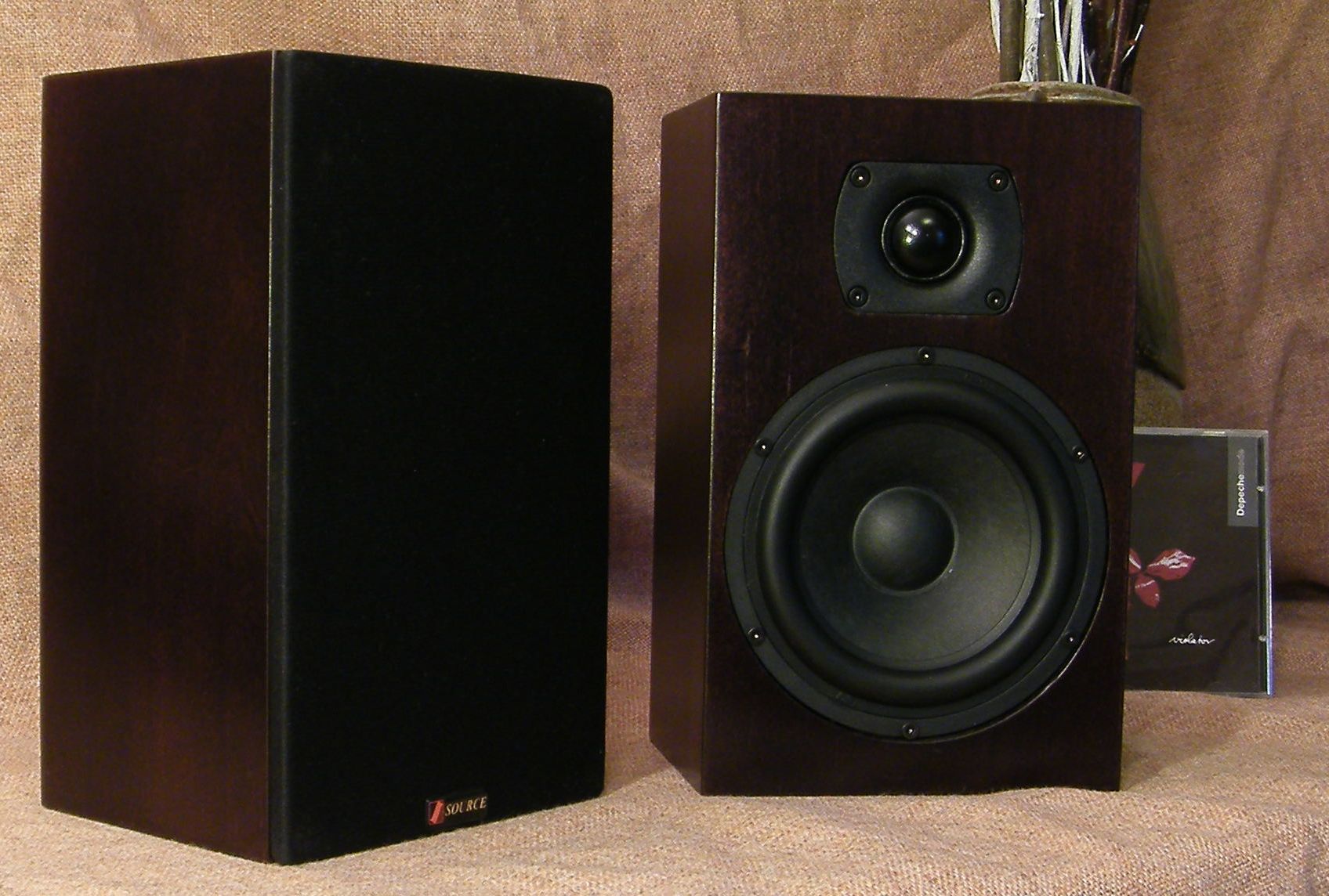 Shown in  Espresso Cherry