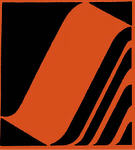 System Design




Three way power tower with compound bass loading
Bass/Midrange




(2) ea 8" high flux cast wool carbon with 1.75" VC
Dedictated power to bass sect.   400 W per side.

Tweeter





  (1) ea 1" silk dome
Frequency Response

            25 hz - 20 khz
Crossover




         Electronc at 100 Hz and 3 pole/ 18 db/oct at 1.8 khz
Impedance





8 ohms
Sensitivity/Max Power


92 db@ 1 W/1M; 350 WRMS
Dimensions/Wt




42"h x 9.5"w x 11" d / 69 lbs ea.
Available Finishes



Oak, Cherry and Maple - All real wood.
Source Technologies, 701 Nutmeg Road N. South Windsor, CT. 06074, (860) 528 2892


The 8.3 Power Tower is our premium self  powered "fast response" floor standing speaker system designed to exceed the utmost demands of high end Stereo and Home Theater. Using a dedicated sub bass amplfier for each channel has many advantages that include high current, focused power and enhanced dynamics. Dual high flux,cast 8"Quiet Cone™wool carbon woofers, independently powered by dedicated 400 W sub amplfiers, provide deep and detailed bass response down to 25Hz! Each amplifier has level and low pass controls for precise in room adjustment. A chambered  8" midbass/midrange unit  is complemented by dual vent (compound) loading for unequalled mid-bass "speed" and clarity  Sonic attributes include enhanced aural cues, superior note to note delineation, precise harmonic balance and effortless presentation. Technical measurements boast reference quality flat response with extremely low distortion, "easy" impedance, clean impulse, and over 110 db of dynamic headroom!  
Easily the match for speaker systems costing more than

$10,000 pair the 8.3 can not be equalled in the $5K price range.