OD SW21 is a High Velocity subwoofer that features an internally mounted  21" woofer driving  (2) 6" Aerovents™. Located on the front panel, all bass emanates from these vents with air velocity reaching 1/10 the speed of sound! The resulting shockwave provides a more efficient acoustical impedance and transfer function that energizes the coverage area with much faster, extremely powerful and more efficient and deep bass.




                Specifications
Application


   Outdoor/ Professional use - rated for extreme output.
Woofer                        

21" BC™, treated cone  with cast frame , 115 mm v/c
System Design

      Passive, HVS High Velocity/ (2) 6" Aerovents™
Crossover                            External , Recommended  70 Hz

Loading                                Bandpass - Dual Vented 4th order/ Sealed/Vented

Freq. Response  -            18Hz – 120 Hz

Sensitivity


     102 db. @ 1 w/ 1 meter
Maximum SPL

      127 db @40 Hz
Power Min-Max

  200- 2000 WRMS.
Impedance


  5 ohms
Size, Wt.



  24 " w x 25.5"h x 24" d, 160 lbs net.
Finishes


          Black Satin Aluminum
Shown in Satin Black $4795.00 ea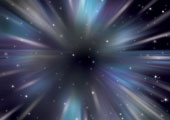 OD SW 21 BC/HVS Outdoor Subwoofer