OW 255 WC On Wall LCR or Surround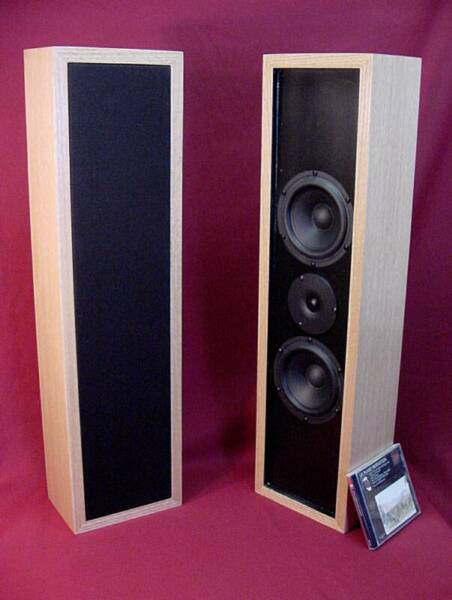 OW 255 WC is an all purpose on wall system that features excellent clarity, wide dispersion and high power handling. Dual 5" Wool carbon Quiet Cone™ bass midrange drivers in concert with a Vifa™  3/4" textile dome tweeter provide high resolution and wide dynamics with very low distortion. A differential minimum phase crossover carefully integrates the 3 drive units for seamless sound quality over a wide range of seating positons. 
An entire Home Theater speaker system can be created by using only this model as the 255 is an excellent center channel as well as an outstanding main left or right.  Shallow depth ,with grille,of 5"

allows for a wide variety of placement options. Grille is enclosed and recessed into a 3/4" wide border.





      Specifications
System Design -

     Sealed Center , L&R and Surround  system.
Woofers (2)

-

     5" Wool Carbon Quiet Cone™
Tweeters (1 )


   .75"  Vifa™ textile dome
Frequency Resp -

   55 hz – 20 khz 
Crossover



  2.4 khz
Dispersion

-


120 deg .
Impedance -


    6 ohms
Sensitivity -


     91 db
Dimensions/wt -

    28" h x 7.5" w x 5" d  20 lbs ea
Finishes -



  Real wood veneers, white and black lacquer

Source Technologies – 701 Nutmeg Road N.  South Windsor, Ct. 06074  (860) 918 3088